Apart from being a safe, functional place, our homes should also be comfortable. But what really makes a home comfortable? There are many options to consider, but these typically top the list.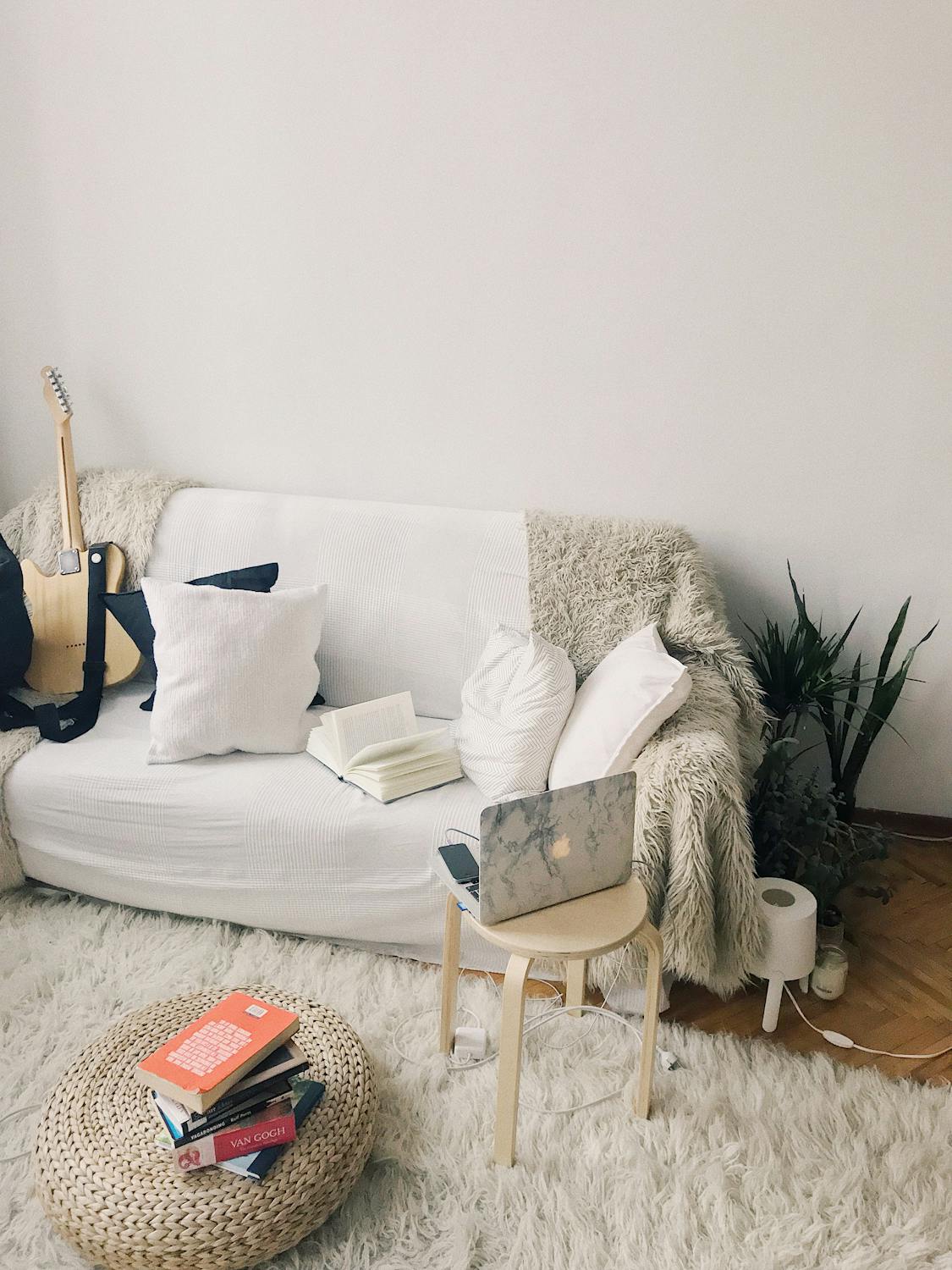 Decorate Your Home with Soothing Colors
Many times comfort starts with what you see inside the home, not just in terms of the specific decorations but also in the colors that they use. Colors affect moods, so if you want your home to be a calm, comfortable space, you should make sure that your paints, fabrics, and flooring are not only attractive but that they also fall on the spectrum of calming colors like blues and greens.
Create Comfort With Natural Light
We also know that the type and intensity of lighting influence our comfort level. Bright light is necessary to perform routine functions in the home, but harsh, artificial light can create eye strain and make the home less pleasant. Getting natural light in your home will not only introduce the most comfortable type of light but will also create the most accurate perception of those carefully-selected colors. As you plan your window installation, be sure to consider how your choices will affect the comfort of your home.
Improve Comfort by Lowering Noise Levels
Your home just can't be comfortable if there is outside noise from passing cars, nearby construction, or even just a rumbling thunderstorm. Good insulation can keep traffic noise and other outside sounds from coming in, but if ordinary household noises like televisions and hair dryers prove problematic, the use of wall hangings, soft flooring, and closed doors can minimize the interior noise too.
Physical Comfort
The first three ideas are centered on your sensory comfort, making your home pleasant to the eyes and ears. It's just as important to pay attention to your sense of touch and make sure that you are physically comfortable as well. If you prefer hard floors for living areas, add area rugs to provide comfort for your feet. Choose spacious furniture and high-quality bedding to keep you comfortable day and night. Consider your room layouts and make sure that you can easily walk through without having to dodge furniture.
After a long day of school, work, or other activities, you're always ready to head home and relax. These simple tips will help your home provide the comfort needed for you, your family, and your guests to enjoy some relaxing time together.