Your home is supposed to be a safe haven. It's supposed to be a place that makes you feel completely at ease. If you want to create a living space that's welcoming, comforting, open and refreshing, these four steps can get you on the perfect track. Don't assume that establishing an enticing home is ever too hard or too time-consuming. It's not.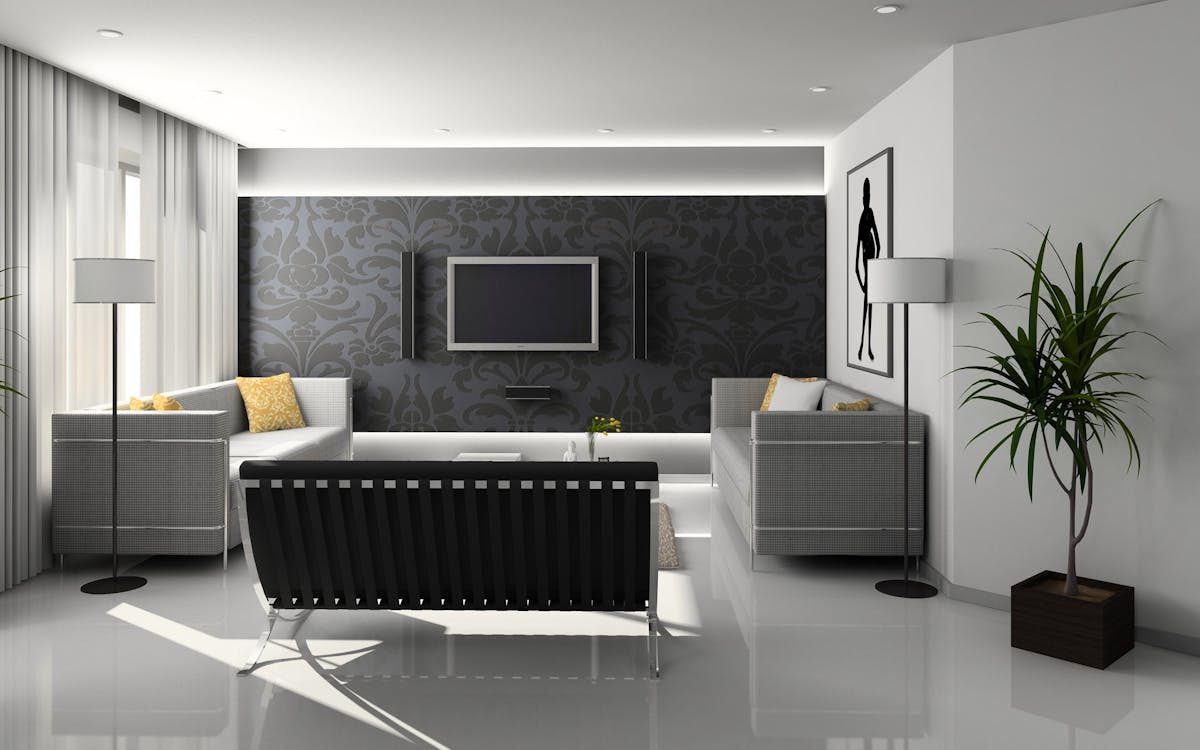 Focus on Your Entry Point
A nice entrance can make your home feel instantly welcoming and reassuring. If you're looking to immediately feel at ease any time you set foot in your abode, you need to give your attention to pleasant "extras." Try to place a beautiful, soft and intricate area rug right by your front door. It can even be a good idea to put gorgeous artwork on the walls. What can be a better greeting than a stunning painting that features mountains, a cityscape or even flowers?
Think about Mood Lighting
High-quality lighting can contribute to a living space that feels open and energizing. It can be welcoming to all, too. Mood lighting can make a fine choice for people who want their homes to be serene as can be. If you want to enhance the ambiance of your residence, you can choose between overhead lights, lamps and accent lights galore. The right lighting can make you feel at ease. It can make other people who visit your home feel a lot more at ease as well. Steer clear of harsh and overly bright lighting.
Replace Your Windows
Old and tired windows are unattractive. They, because of that, are hardly welcoming. Exhausted windows aren't just an eyesore, either. Some companies, like Window Makeover, know that they can also seriously interfere with home comfort. They often encourage unpleasant drafts that can keep you cold and miserable. If you want your home to be beautifully open and cozy, you should replace questionable windows as soon as possible.
Experiment with Aromatherapy
If you want your home to be a sanctuary, you should focus on all of the senses. A cozy home should look terrific. It should also smell terrific. You can give your home a soothing vibe by having fun with aromatherapy. There are essential oils that can suit all kinds of tastes and needs. A lovely scent can make taking it easy a much smoother process.
There are many ways to make your home welcoming. Try them all. Have the time of your life, too. Home comfort is one of the most vital things.