Everyone loves that new car smell, but when it comes to actually buying a new car, we all tend to show a little less enthusiasm. The excitement of choosing a new car can be squashed quickly as soon as you start trying to price compare, apply for loans, negotiate, choose a dealer, and everything else that goes along with trying to get the best bang for your buck.
If you feel like you're hopeless when it comes to car buying, take comfort in the knowledge that at least you're not alone: the credit repair firm Lexington Law recently ran a study on 4 of the most common myths about auto loans. Over half of the 4000 people who participated failed!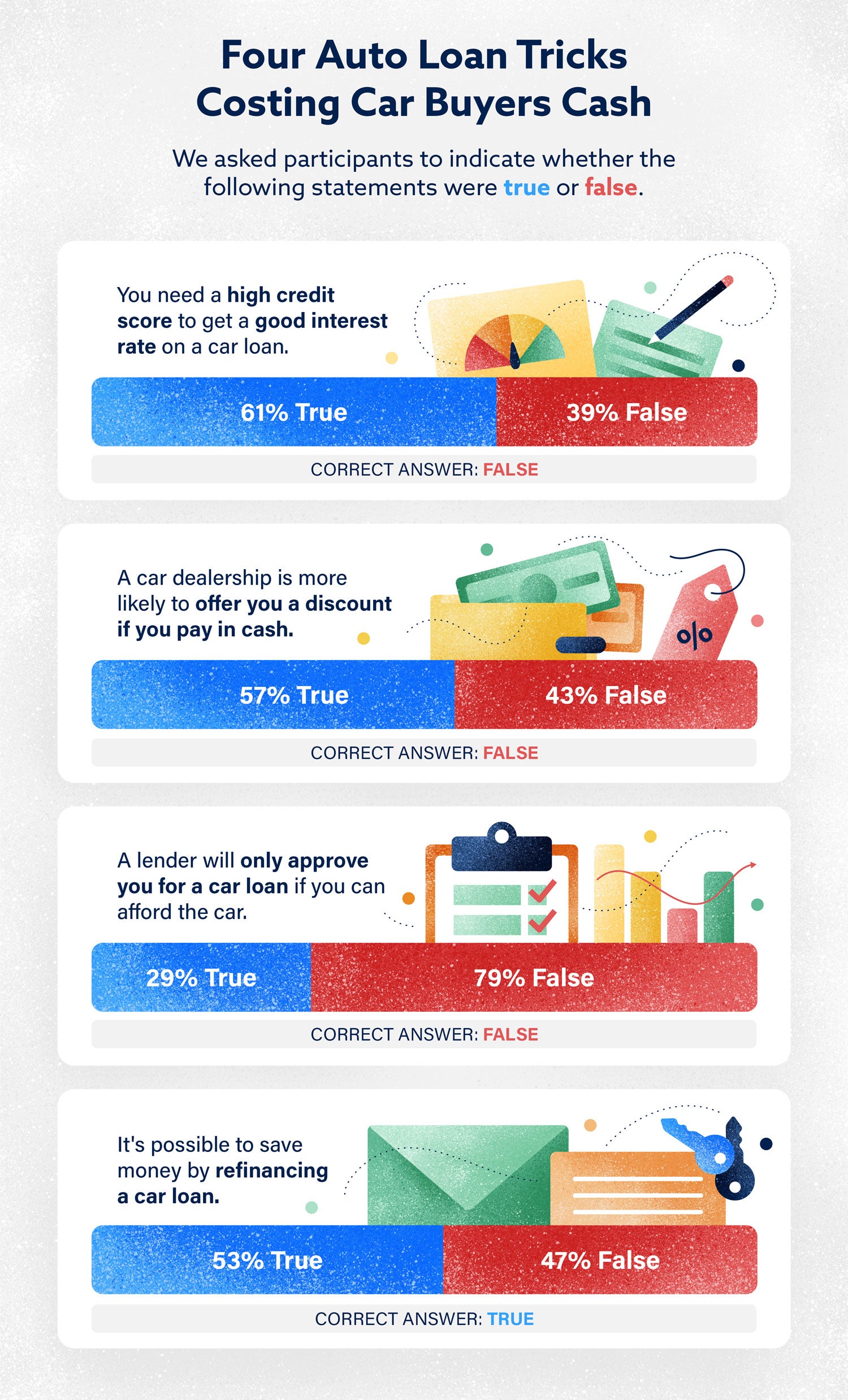 The myths the firm tested included whether or not it's better to pay for a car in cash and how high your credit needs to be to get a good interest rate on a car loan (it's lower than most people think!) The full loan study results are published, as well as the truths behind the myths. If you're thinking of buying a car any time soon, definitely take a look — it might save you!
Myth #1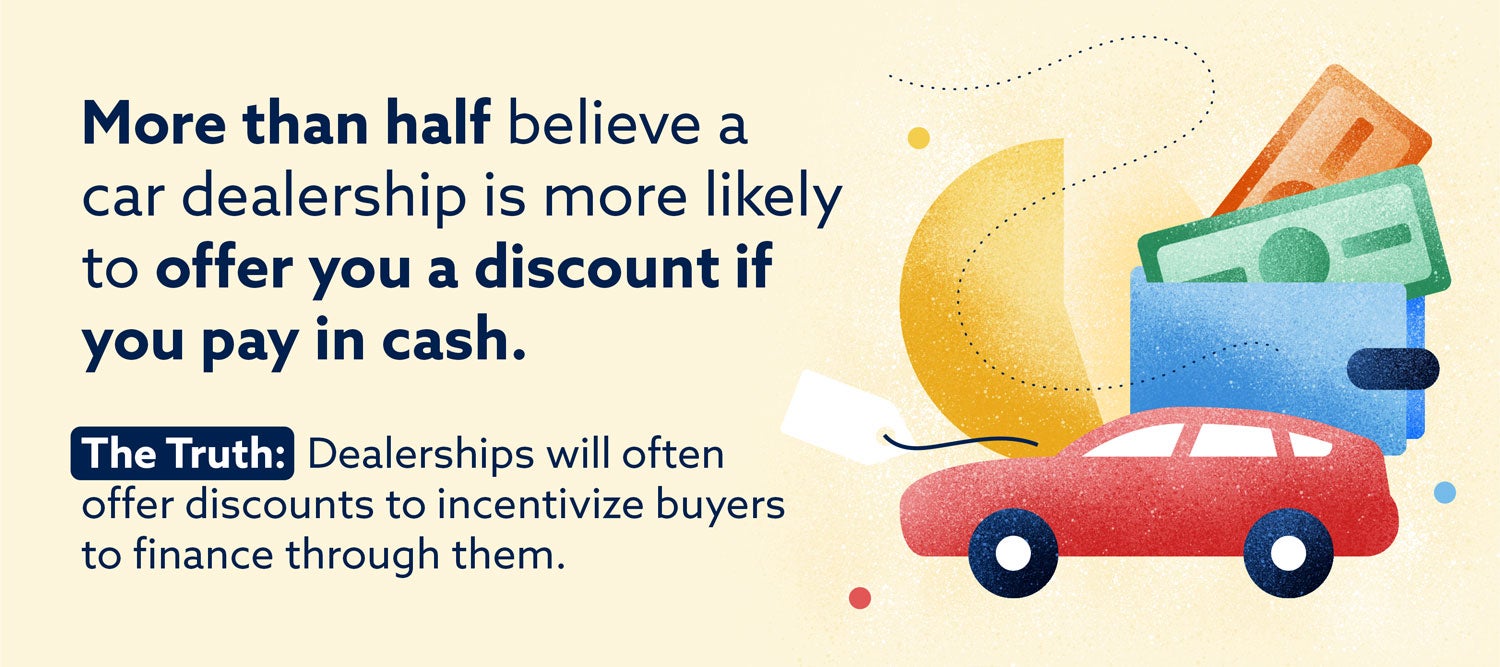 Myth #2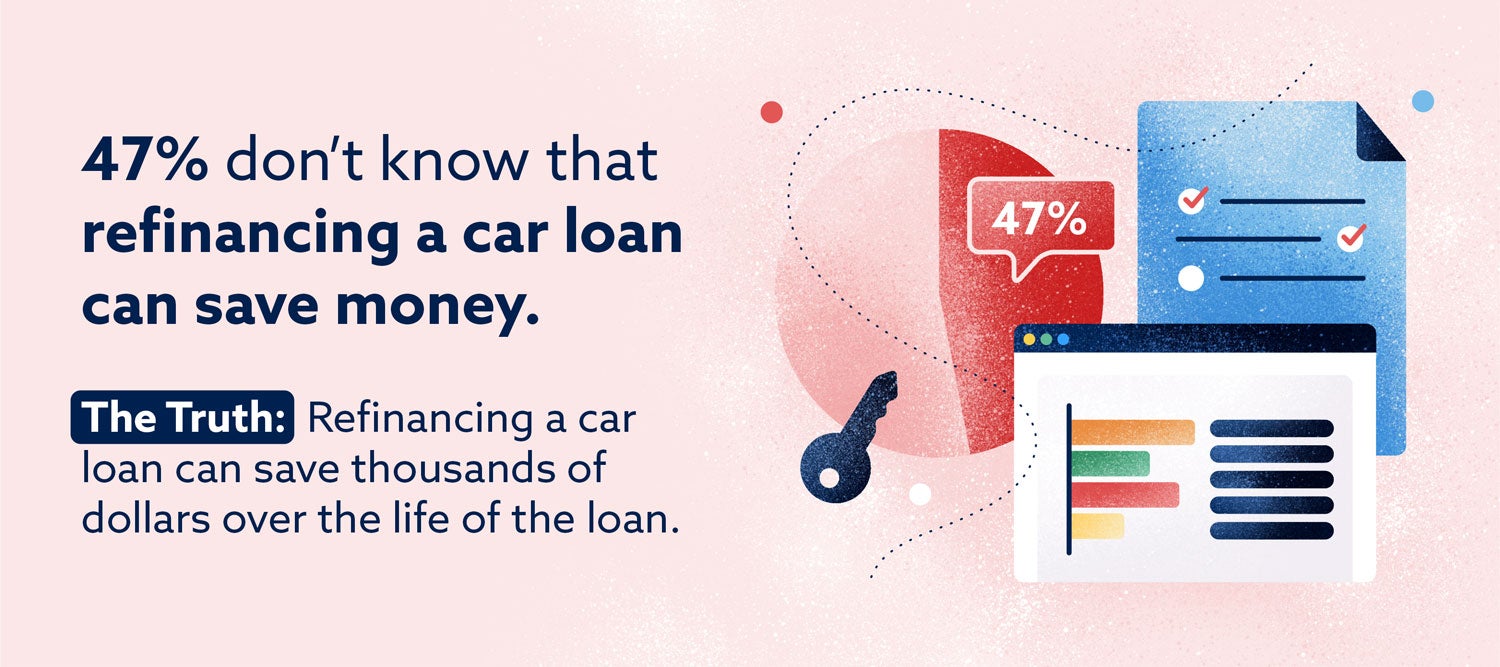 Myth #3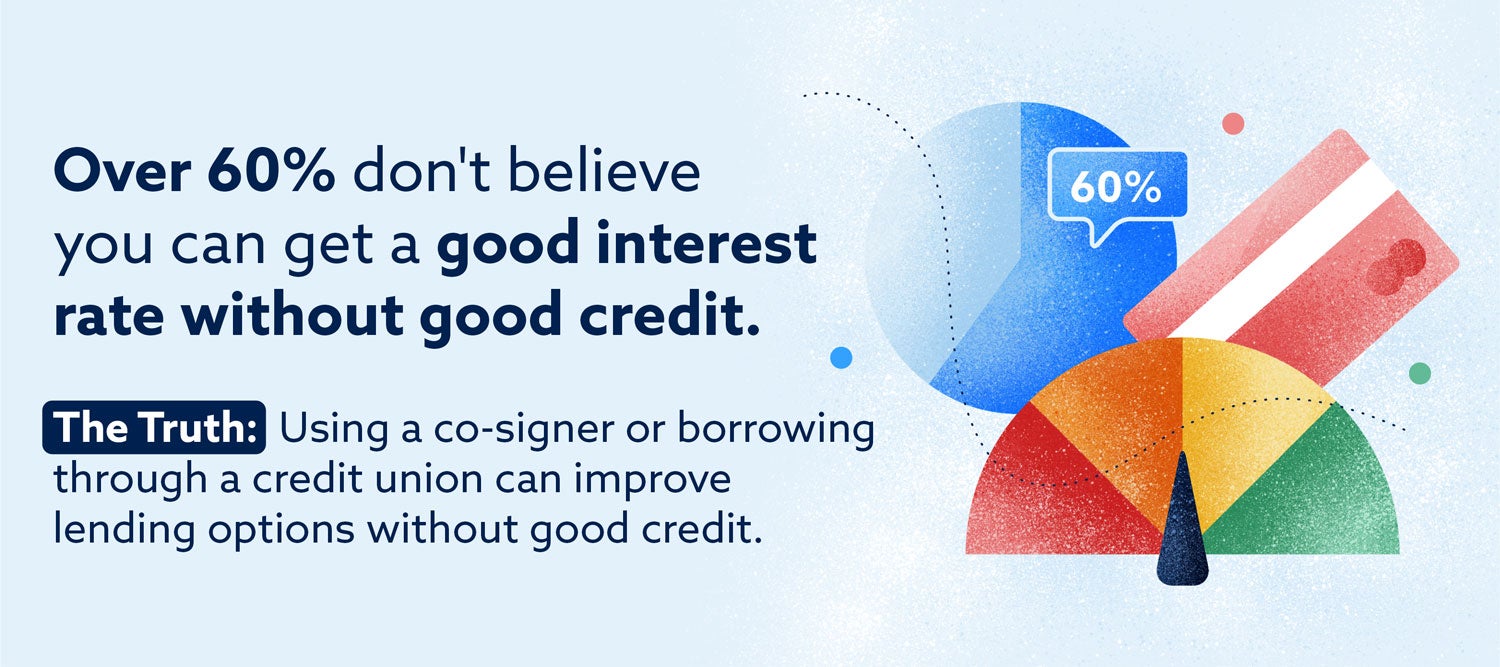 Myth #4